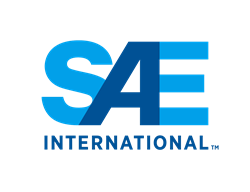 Warrendale, PA (PRWEB) November 18, 2013
On average, it takes six years before an individual receives any formal leadership training after being promoted to a management position. To assist new managers, as well as those desiring to improve their current management effectiveness, SAE International announces the creation of the Engineering Management Academy.
An expert Advisory Panel of industry professionals identified coaching, mentoring, team building, conflict resolution and interpersonal and communication as critical skills needed for individuals assuming a position of leadership in the mobility industry.
On December 2-6, the Engineering Management Academy will introduce engineers and other technical professionals to these skills, providing them with ample opportunity to practice their newly learned skills.
Atul Kalia, lead presenter for the academy, described the event as an interactive, interesting learning experience, adding, Attendees will take away key insights and nuggets of information that they will be able to use right away in their jobs. The information we present and discuss will help trigger a personal transformation and ignite a thought process that perhaps doesnt exist today.
Attendees will complete individual assessments at the beginning of the program to assist them in understanding their own style and opportunities for improvement, receive one-on-one coaching sessions and walk away with an action plan for continued growth.
SAE Internationals Engineering Management Academy is designed to provide attendees with a fresh and authentic approach to handling real-world situations in the office. This academy will transform engineers, technical specialists, and professionals within the industry into managers, leaders, and innovators who can lead their respective companies to global recognition and greater success.
Coaches for the academy will include: